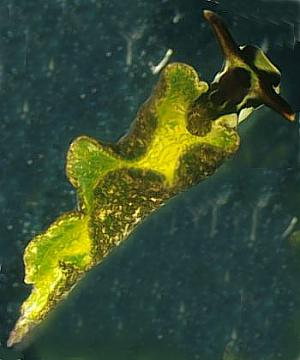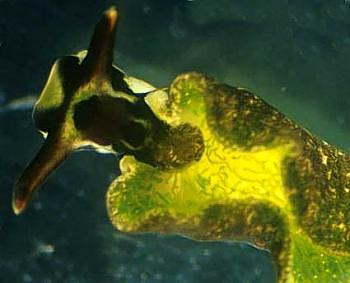 Elysia cf. nigrocapitata
(Baba, 1957)
Order: SACOGLOSSA
Superfamily: ELYSIOIDEA
Family: Elysiidae

DISTRIBUTION
Elysia nigrocapitata occurs in Japan and Hong Kong.
PHOTO
High intertidal rock pools on the Miura Peninsula, Japan (May, 2000). Photos: Yoshi Hirano.
See Cynthia Trowbridge's message below.
Reference:
• Baba, K. (1957) The species of the genus Elysia from Japan. Publications of the Seto Marine Biological Laboratory, 6: 69-74.